Handmade With Love: Crafty Advent Calendar Ideas for DIY Parents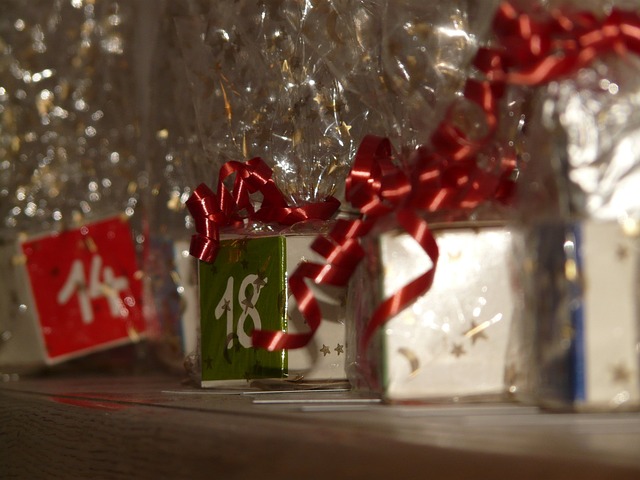 If you're a crafty mom or dad looking for such a fun, thrilling, and unique way to count down the days until Christmas, then you've come to the right place. Forget about those store-bought advent calendars – we've got some seriously creative ideas in diese Webseite that will not only bring serious amounts of joy and excitement but also show off your crafting skills. Now, let's get ready to make memories as we explore these crafty ideas.
Fabric Pockets Advent Calendar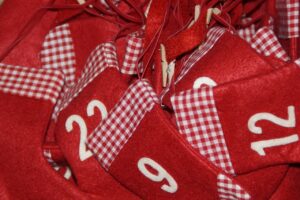 First up on our crafty advent calendar journey is the charming Fabric Pockets Advent Calendar. This idea combines the beauty of fabric with the anticipation of opening a small surprise every day leading up to Christmas. To create this adorable calendar, start by selecting your favorite festive fabrics – think reds, greens, and metallic accents for that extra holiday touch.
Cut out pockets in various shapes and sizes from these fabrics and sew them onto a larger piece of fabric in a grid formation. Next, it's time to get creative with what goes inside each pocket! You can add little trinkets, handwritten notes with special messages or activities for each day, or even tiny treats like chocolates or candy canes.
Envelope Wall Calendar
Moving on to the next idea we've got from our family, this crafty advent calendar idea is perfect for DIY parents who are looking to add such a personal touch to their holiday decor. To create an envelope wall calendar, start by gathering some festive envelopes in different sizes and colors. You can use plain envelopes and decorate them yourself or find pre-decorated ones at your local craft store. Next, number each envelope with the corresponding day of December leading up to Christmas Day.
Once your envelopes are numbered, fill them with small surprises or treats for each day. It could be anything from candy canes and mini ornaments to handwritten notes or small trinkets. The possibilities are endless.
After filling your envelopes, attach them to a piece of string or ribbon using clothespins or mini clips. Hang the string on a wall in your home where it will be easily visible and accessible.
Mason Jar Calendar
Mason jars have become a popular and versatile item in the crafting world, and they make the perfect base for creating an adorable advent calendar. With their clear glass sides, you can easily see what surprises lie inside each day. To create your own Mason Jar Calendar, start by gathering 24 small items or treats that represent the holiday season. You can choose mini ornaments, candies, tiny toys, or even inspirational quotes written on colorful paper.
Next, fill each jar with one of these special goodies and close them tightly with festive lids. To add an extra touch of charm, tie a ribbon or twine around the top of each jar and attach a numbered tag to indicate which day it represents. Arrange all 24 jars in a visually appealing pattern on a shelf or countertop.
Origami Box Calendar
Last but not least, let's try folding here and there. This unique advent calendar idea combines the ancient art of origami with the excitement of opening a new surprise each day. Each box is carefully folded and adorned with festive patterns or colors, making it a beautiful decoration in itself. You can even personalize them with your own designs or messages to add an extra touch of love. The best part about this DIY project is that you can fill each box with whatever surprises you desire.
From small candies and chocolates to little notes or tiny trinkets, let your creativity run wild! Your kids will be thrilled to discover what's inside each box as they eagerly unfold them day by day.
---